THE LATEST SPAIN POSTAL CODES / ZIP CODES IN 2023
Spain is a large country in southwestern Europe, it has a close border with Portugal. Consisting of many different lands and is influenced by many different cultures. Historically, the culture of Spain has gone through periods such as Celtiberian, Roman, Visigothic, Muslim, Catholic.
Spain is one of the most culturally diverse countries in the world. Due to its extensive colonial system in the 16th century, Spain's cultural influences have spread all over the world, from the Mediterranean region to all of its former colonies (including the Mediterranean region). South America, Mexico, Central America, South American countries excluding Brazil and some others, the Caribbean Sea and Philippines).
What is the postal code in Spain?
Spain Postal codes were introduced in Spain in 1981. At present the Spanish territory is divided into 11.752 different postal codes. Spain Zip codes are regulated by the Universal Postal Union as well as Global ZipCode
The Spanish ZIP Codes consist of five digits, where the first two refer to the province in alphabetical order (according to the official name in the year of implementation), followed by the cities of Ceuta and Melilla, whose codes initially belonged to the provinces of Cadiz and Malaga respectively and years later they were assigned new codes.
The final three figures indicate the postal zone. Provincial capitals and some large cities are divided into several postal zones, while in other locations the same code applies to the entire town or even to several nearby towns.
What is Spain Zipcode Format?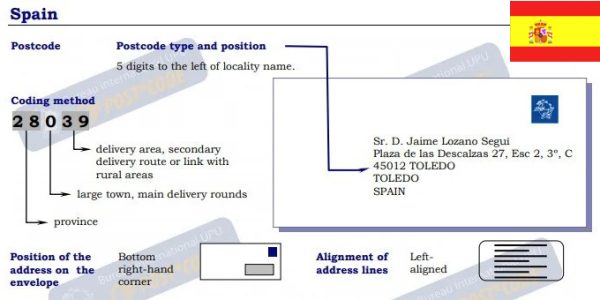 Postal Code of  Spain's City
In this platform we make easy the use of postal code in Spain. You can navigate by provinces, then by municipalities until you find the ZIP Code of the area. We recommend you to also check the institute responsible for the official postal codes of Spain.
When to use Spain postal codes?
The role of postal code Spain as well as Global postal codes, they are very necessary for those who are living in Spain. With postal code, you can:
Send and receive letters and parcels from Spain to other countries in the world and vice versa.
Buy online on websites in Spain and abroad
Payment of international payment cards need to enter the postal code.
Find the nearest postal address via postal code
Find the fastest office address
Use postal code to locate your online store
Banks in Spain also use postal codes so that customers can locate the nearest branches and ATMs where they live.
WHY ARE SPAIN POST CODES (ZIP CODES) SO IMPORTANT?
Postal codes (ZIP codes) are not something spainish often use. But postal codes are one of the most important in Spain as parts to use when you are sending or receiving couriers. The Spain Zip codes help the mailmen to speed up the sorting and delivery process for your courier to the right address. For example, in a large city like Sai Gon, there might be a street with similar or identical names, and in those cases, without correct postal codes (ZIP codes) delivering a parcel could be difficult.
These days postal codes have become well-known or subject of curiosity among youths because of the increasing adoption of technology and growth in online shopping habits.
How do you use Postal Codes (ZIP Code) for Spain while online shopping on  Amazon, or other Platforms?
Before you learn how to use postal codes for Spain while shopping online on Ali-Express, Amazon or any other trade platforms, here's what the digits signify in the ZIP codes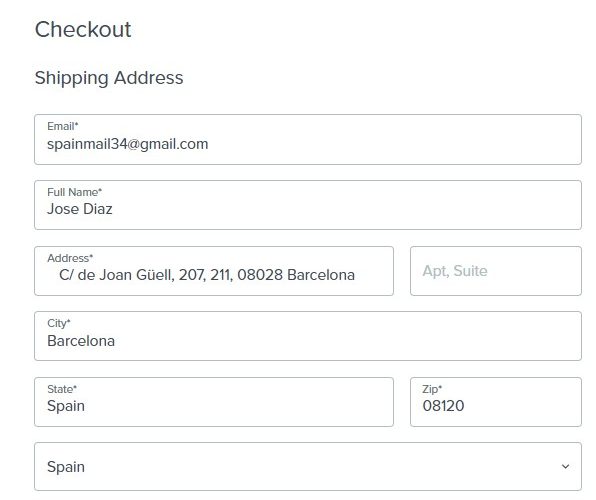 Updated the latest postal code (zipcode or pin) of all City/province and area of Spain
According to statistics, Spain has about 11445 postal codes. When you want to send letters or parcels to the territory of Spain, the postal code is required and it is written in the same line as the address information.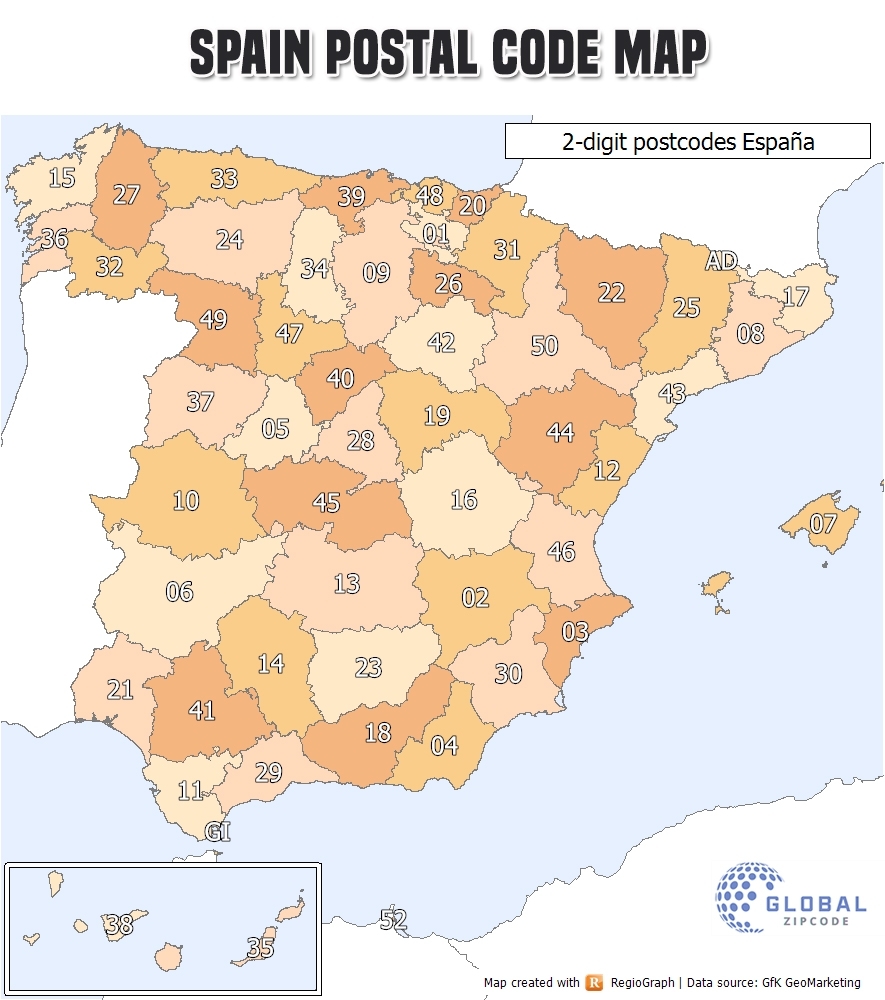 08301, 08302, 08303, 08304

San Sebastián de los Reyes

28120, 28700, 28701, 28707 through 28709

28120, 28707, 28770, 28780

El Chaparral (Mijas Costa)

Guadalmina (San Pedro, Málaga)

Atalaya Isdabe (Estepona)

Benamara, Urbanization (Estepona)

Benavista, El Pilar, El Paraíso, Urbanization (Estepona)

Castillo de Santa Catalina (Málaga)

Arroyo Vaquero, Urbanization (Estepona)

Bahia Dorada, Urbanization (Estepona)

Buenas Noches, Urbanization (Estepona)

Ciudad Alta, Las Palmas de Gran Canaria

Las Palmas de Gran Canaria

San Bartolomé, Las Palmas

Pájara, Las Palmas|Pájara and Tuineje, Las Palmas|Tuineje

Antigua, Las Palmas|Antigua

Santa Cruz de Tenerife (province)

Utiel and Aldea de Estenas

Markina-Xemein, Ziortza-Bolibar

Mendexa, Amoroto, Gizaburuaga

Munitibar-Arbatzegi Gerrikaitz

Abanto y Ciérbana-Abanto Zierbena

Valle de Trápaga-Trapagaran

Trucios-Turtzioz, Artzentales, Sopuerta

51001-51005, 51070, 51071, 51081

52000-52006, 52070, 52071, 52081