What is Postal System in Vietnam?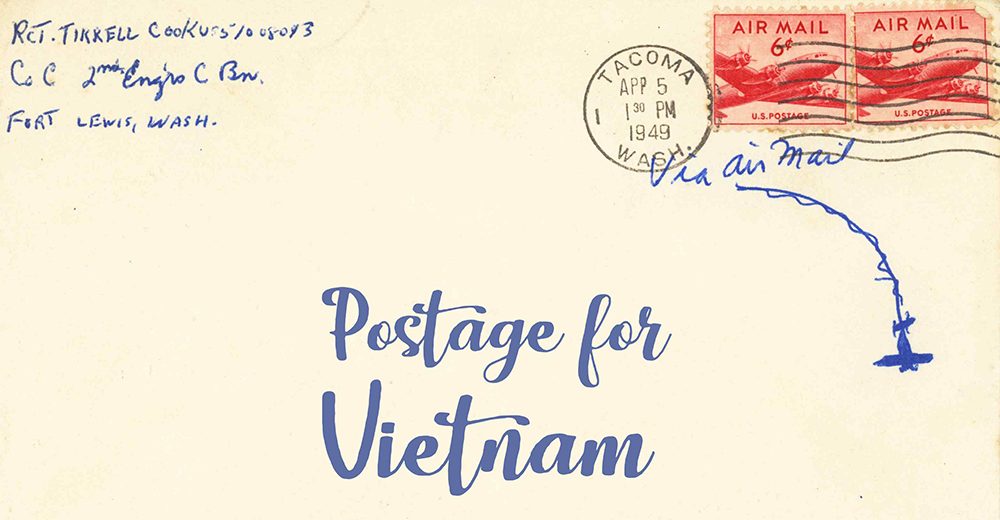 Postage is a system for transporting letters, documents and small packages. A postal system can be state or privately managed, although many governments limit some services to private postal systems. Since the mid-19th century, national postal systems have been established as government-exclusive services with upfront costs per parcel sent. Proof of this advance payment is usually postage stamps,
but consignment meters are also used for bulk shipments. Today's modern private postal systems are often distinguished from public postal systems by names such as "courier" or "delivery service".
A post office is an establishment authorized by a postal system that provides the service of sending, receiving, sorting, processing, transmitting or delivering correspondence and parcels. Postal agents often have features other than shipping parcels. In some countries there is a service dedicated to monitoring postal services, sending telegrams… and telephones (Telecom).
Some countries have a postal system with savings deposits and passports.
Postal System is included of;
Post office in Vietnam
Stamp in Vietnam
Postal code in Vietnam
Post office:
A post office is an establishment authorized by a postal system that provides the service of sending, receiving, sorting, processing, transmitting or delivering correspondence and parcels.
The post office also provides related services such as mailboxes, postage and parcel delivery. In addition, some post offices provide non-postal services such as issuance of passports and other government documents, rental car purchases, money transfers, and banking transactions and services.
Vietnam's Stamp
A postage stamp or postage stamp is a small piece of paper issued by a public agency responsible for correspondence, or by agents authorized to pay the freight and costs associated with transportation, insurance. and register for mailing.
The stamp always has the name of the issuing country. Once stamped, it is treated as a postal document for delivery to the address assigned by the sender. This parcel is then processed by the postal system, where the postmark indicates the date and point of origin of the item.
Postal Code Vietnam
Vietnam Postal code, Zip Code or Pin Code, … are code systems specified by postal associations around the globe. Postal codes help confirm the location when transferring mail, postal items or used to fill in information when users register online with a request to enter a postal code or postal code.
Vietnam Postal code has total  6-digit number
The role of postal code Vietnam as well as postal code in Worldwide, they are essential for those who are living in Vietnam. With postal code, you can:
Send and receive letters and parcels from Vietnam to other countries in the world and vice versa.
Buy online on websites in Vietnam and abroad
Payment of international payment cards need to enter the postal code.
Find the nearest postal address via postal code
Find the fastest federal office address
Use postal code to locate your online store
Top Best Postal Services in Vietnam
Giaohangtietkiem is a reputable courier service provider. This unit was born to serve delivery requirements for small and medium-sized units throughout the provinces of Vietnam.
Delivery cost of Economy Delivery will range from 10,000 VND to 40,000 VND depending on the weight of the goods.
Official website: Giaohangtietkiem.vn
Contact hotline number: 11900 62 92
Pros and Cons of Giaohangtietkiem
Pros:
Giaohangtietkiem has a very clear website and updated information system for reference.
True to the brand name, the cost of COD shipping at delivery is better than many other transport units.
Not only that, we also support cargo insurance for customers if there is any problem.
Cons:
The biggest disadvantage of this unit is that it only works in big cities like Ho Chi Minh City, Hanoi, Da Nang…
Because the cost is lower than other units, shipping time may be longer.
Giaohangnhanh is one of the reputable carriers established in 2012 with the mission to serve the needs of freight forwarding for many stores in Vietnam.
Giaohangnhanh stands out with its 60-minute shipping service: Orders will arrive within 60 minutes from the time the delivery request is confirmed.
Courier service prices will range from 30,000 VND – 85,000 VND
Official website: ghn.vn
Contact hotline number: 1800 12 01
Pros and Cons of Giaohangnhanh
Pros:
Delivery time is much faster than other units.
Website fully updated information, terms and visualization for each service package.
Especially, this unit supports compensation if there are problems during delivery such as: damaged goods, scratches …
Cons:
Because they want to optimize the delivery time, this unit will charge a higher COD shipping fee than the rest.
Chemical preservation and storage are underrated.
AhaMove serves business owners in the inner city (Ho Chi Minh City and Hanoi) with fast delivery, reasonable cost and professional delivery staff.
Various forms of transportation with the same price of 25,000 VND.
Official website: ahamove.com
Contact hotline number: 1900 545411
Pros:
Delivery speed is among the fastest in the current transport units.
Low cost and suitable for many stores.
Professional and dedicated staff.
Cons:
The coverage is still not high, only operating in 2 big cities, Ho Chi Minh City and Hanoi.
No cargo insurance support packages.
The customer support switchboard still has many limitations such as: stuck switchboard, not very effective support, …
J&T Express is a courier service company established in Indonesia in 2015.
J&T Express is also trusted by many people when it comes to transporting goods
This is an international freight forwarder with investment capital from Hong Kong and has a wide coverage throughout Southeast Asia.
The unit is proud to be one of the transport units with the best growth rate today.
J&T Express's shipping fee will depend on different regions and will have different prices.
Official website: jtexpress.vn
Contact hotline number: 1900 1088
Pros and Cons of J&T Express
Pros:
Updating the website system, integrating the mobile app is very convenient.
There is 24/7 customer care hotline support.
Support cargo insurance in case of loss occurs.
Because it is a new transport unit in Vietnam, the price is cheap.
Cons:
The customer care process is still not really professional.
Delivery time is quite slow.
VNPost is a delivery company established from 2005 to present. VNPost provides express delivery services of letters, goods, items… to all major cities in the country and abroad.
VNPost is one of the transportation companies belonging to the prestigious and professional EMS transport association.
VNPost owns a large staff and many types of services to meet the diverse needs of customers.
Support delivery in the form of COD with the cost of 1% at least 15,000 VND.
Website: ems.com.vn
Contact phone number: +84 43537 1552
Pros and Cons of VNPost – EMS
Pros:
Covering all 63 provinces and cities nationwide, you can use VNPost's freight forwarding service anywhere.
Good shipping charges, suitable for each size of business.
According to a survey from customers, VNPost rarely happens to lose goods, lost goods …
VNPost is very suitable for customers who need to deliver heavy goods at a low cost.
Cons:
Because the censorship stage is quite long, the shipping time will not be as fast as other units.
There is no home packing service, instead the seller has to bring the goods to the company's post office for packaging.
One of the biggest disadvantages of VNPost is that if there is a problem (not receiving the goods, unable to contact the customer …), the seller has to go directly to the post office to handle it, which is very troublesome.
Viettel Post conquers many businesses with its nationwide freight forwarding service.
This unit also has a branch in Cambodia, which is considered the first shipping company to expand its business to foreign markets.
On average, the COD shipping fee of Viettel Post transport unit is 1.3% of the collection fee.
Official website: viettelpost.com.vn
Contact hotline: +84 24 6266 0306
Pros and Cons of Viettel Post
Pros:
Similar to other large delivery units, Viettel Post is present in 63 provinces and cities.
Viettel Post has the form of receiving and packing goods for home delivery.
Viettel Post applies free shipping and refunding for orders in big cities and free COD shipping for orders in the province.
The goods are well preserved, the staff is also professionally and methodically trained.
Cons:
Viettel Post does not accept to change the COD ship value for orders that are being shipped.
Compared to other transport units, the cost of using transport services at Viettel Post is higher.