The Best Places to Visit in Qatar: A Comprehensive Guide
If you're planning a trip to Qatar, you're in for a treat. This beautiful Middle Eastern country has so much to offer, from stunning beaches and desert landscapes to bustling cities and rich culture. To make the most of your trip, we've compiled a comprehensive guide to the best places to visit in Qatar.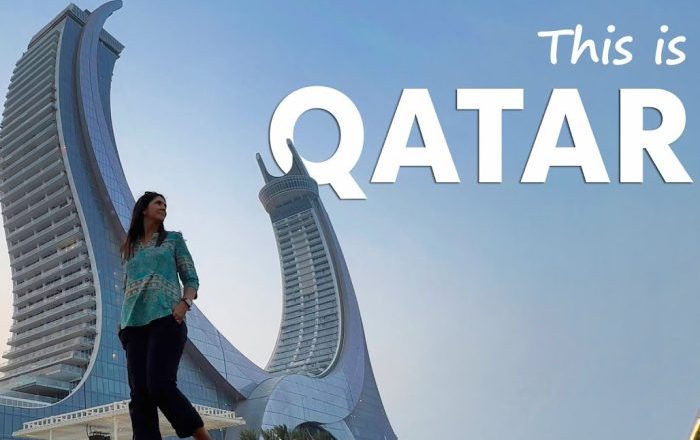 1. Doha: The Capital City
Doha is the vibrant capital city of Qatar, with countless things to see and do. Here are some must-visit attractions:
The Museum of Islamic Art: This iconic museum features a vast collection of Islamic art from across the world.
Katara Cultural Village: A cultural center that showcases traditional Qatari architecture, art, and music.
Souq Waqif: A traditional market where you can shop for spices, textiles, jewelry, and more.
The Pearl-Qatar: An artificial island with luxury shopping, dining, and entertainment options.
2. Khor Al Adaid: The Inland Sea
Khor Al Adaid, also known as the Inland Sea, is one of Qatar's most unique natural wonders. It's a shallow tidal lake that's separated from the sea by sand dunes. Here are some activities to enjoy:
Dune bashing: Take an exhilarating ride over the sand dunes in a 4×4 vehicle.
Camel rides: Experience the desert like a local with a guided camel ride.
Kayaking: Paddle through the calm waters of the Inland Sea and take in the beautiful surroundings.
3. Al Zubarah Fort: UNESCO World Heritage Site
Al Zubarah Fort is an impressive fortress located in the northwestern part of Qatar. It was built in the late 18th century and served as a military outpost until the mid-20th century. Here's what to see:
The fort itself: A well-preserved example of traditional Qatari architecture.
The nearby archaeological site: Explore the remains of the historic town of Al Zubarah.
The visitor center: Learn about the history of the fort and the surrounding area.
4. Aspire Park: The Green Lung of Doha
Aspire Park is a large public park in the heart of Doha. It's a great place to relax, exercise, and enjoy some fresh air. Here are some features:
Lake: Take a boat ride on the serene lake at the center of the park.
Running track: Jog or walk around the park's well-maintained running track.
Picnic areas: Enjoy a meal with friends and family at one of the park's many picnic areas.
5. Sheikh Faisal Museum: A Private Collection
Sheikh Faisal Museum is a private collection that showcases an eclectic mix of artifacts from around the world. Here's what to see:
Vintage cars: Admire over 200 vintage cars, including Rolls Royces, Bentleys, and Ferraris.
Islamic art: Browse an extensive collection of Islamic art, including calligraphy, pottery, and textiles.
Antiques: See a wide range of antiques and collectibles, including old coins, stamps, and weapons.
6. The Corniche: A Beautiful Walkway
The Corniche is a beautiful waterfront promenade in Doha that stretches for several kilometers. Here are some things you can do:
Take a stroll: Enjoy a leisurely walk along the waterfront and take in the stunning views of the city skyline.
Go cycling: Rent a bike and cycle along the dedicated cycle path.
Relax on the beach: Stop off at one of the many beaches along the Corniche and soak up some sun.
7. Al Wakrah: A Coastal Gem
Al Wakrah is a picturesque coastal town south of Doha. It's known for its beautiful beach and charming old town. Here's what to do:
The beach: Relax on the soft sand and swim in the crystal-clear waters.
Al Wakrah Souq: Explore the colorful market and shop for souvenirs.
Al Wakrah Heritage Village: Visit the restored village and learn about traditional Qatari life.
Useful Apps for Foreigners in Qatar
If you're new to Qatar, there are several apps that can make your stay more comfortable and enjoyable. Here are some of the best:
QatarLiving: This app is an excellent resource for expats in Qatar. It features classifieds, events, news, and a forum where you can ask for advice.
Karwa Taxi: Karwa is the main taxi company in Qatar. Their app allows you to book and track taxis, making it easy to get around.
MoI Qatar: The Ministry ofInterior Qatar app is essential for foreigners in Qatar. It allows you to renew your residency and driving licenses, check traffic violations, and apply for exit permits.
Zomato: Zomato is a popular restaurant guide that covers many cities worldwide, including Doha. It features reviews, menus, and photos of restaurants, making it easy to find the perfect dining spot.
Qatar Airways: If you're traveling from or within Qatar, the Qatar Airways app is a must-have. It allows you to book flights, manage your bookings, and check-in online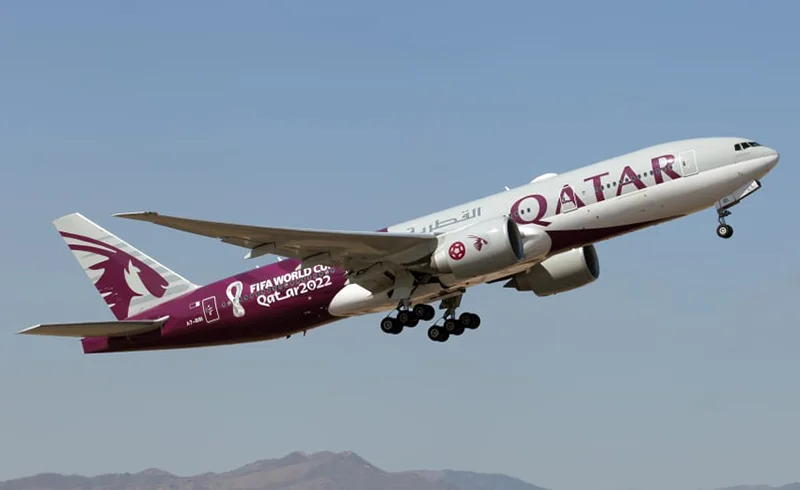 Best Mobile Operators in Qatar
If you're planning to stay in Qatar for an extended period, you'll need a reliable mobile operator. Here are the best options:
Ooredoo: Ooredoo is the largest mobile operator in Qatar and offers the most extensive coverage. They have excellent data packages and roaming options, making them a great choice for travelers.
Vodafone Qatar: Vodafone Qatar is the second-largest mobile operator in Qatar. They offer competitive prices and have a range of plans to suit different needs.
Qtel: Qtel is the oldest mobile operator in Qatar and has recently rebranded as "Doo." They have excellent customer service and offer some unique packages, such as international calling bundles.
Regardless of which mobile operator you choose, make sure to bring your passport with you when buying a SIM card, as it's required by law.
Conclusion
Qatar is a fascinating country with much to offer visitors. Whether you're interested in culture, history, nature, or modern amenities, there's something for everyone. Make sure to plan your trip carefully and take advantage of the many apps and services available to make your stay more comfortable.
FAQs
Is Qatar safe for tourists? Yes, Qatar is generally considered a safe country for tourists. However, it's always essential to take normal precautions and be aware of local customs and laws.
What's the best time to visit Qatar? The best time to visit Qatar is between October and April when the weather is cooler. Summer months can be extremely hot and humid, with temperatures exceeding 40°C.
Do I need a visa to visit Qatar? It depends on your nationality. Citizens of many countries can obtain a visa on arrival, while others need to apply for a visa in advance. Check with your embassy or consulate for up-to-date information.
Are there any dress codes I need to follow in Qatar? Yes, Qatar is an Islamic country, and visitors are expected to dress modestly in public places. Women should cover their shoulders and knees, and men should avoid wearing shorts.
Can I drink alcohol in Qatar? Alcohol consumption is legal in Qatar, but only in licensed venues such as hotels and restaurants. It's illegal to drink alcohol in public, and driving under the influence can result in severe penalties.